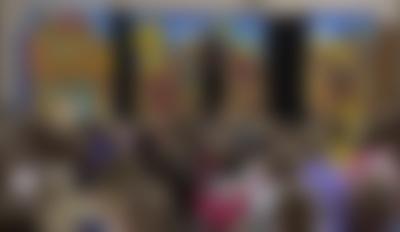 A challenge to children to explore, investigate, and experience the world
Every Friday afternoon on PBS television stations across Indiana, The Friday Zone offers kids and families an entertaining and educational half-hour of quality television featuring performances, guests, activities, and ideas for fun and exploration. In addition to content built on Indiana's core curriculum for students age 6-9, The Friday Zone also showcases strong social values and the import
Every Friday afternoon on PBS television stations across Indiana, The Friday Zone offers kids and families an entertaining and educational half-hour of quality television featuring performances, guests, activities, and ideas for fun and exploration. In addition to content built on Indiana's core curriculum for students age 6-9, The Friday Zone also showcases strong social values and the import
A skit at a Bedford, IN school teaches a lesson in energy conservation.

Get your kicks with a martial arts lesson and discover how green screen technology works.

Get lost in a corn maze and move your feet as we travel to an area dance studio.
The Friday Zone is a local public television program presented by
WTIU
.